About ROSA





PROGRAM DESCRIPTION
The Reproductive and Oncofertility Science Academy at UC San Diego (ROSA) is a hands-on educational program that inspires 11th and 12th grade students to become the next generation of scientists and physicians. The curriculum is focused on oncofertility – an exciting new field in medicine that addresses the fertility needs and quality of life issues for young cancer patients. Graduates emerge from the summer program with a greater understanding of science and research related to oncofertility and many have gone on to successful careers in science, math, engineering and technology.
This competitive program accepts 12/14 high school students from all areas of San Diego County. Sessions are held on a series of Saturdays during the summer and include topics such as, reproductive physiology, cancer biology, in vitro fertilization and reproductive bioethics. During the sessions, students don personalized lab coats to learn research techniques from top UC San Diego faculty, and engage in lively discussions with their peers regarding issues surrounding reproductive function in women with cancer. Instruction is also led by Dr. Ericka Senegar-Mitchell, an outstanding and nationally-recognized high school biology/biotech teacher. At the end of the summer, students give poster and oral presentations during a graduation ceremony and the top presenters are invited to a national conference in Chicago.
HISTORY
Reproductive and Oncofertility Science Academy at UC San Diego (ROSA), formerly known as the Oncofertility Saturday Academy, began in the summer of 2008 with NIH grant support, and was jointly organized and administered by Better Education for Women in Science and Engineering (BE WiSE) and the University of California, San Diego, School of Medicine. In July 2012, NIH grant funding ended, which gave BE WiSE founder, Patricia Winter, and R. Jeffrey Chang, MD, program instructor and Director of Reproductive Endocrinology at UCSD, the opportunity to grow the program based on the successful former model and new concepts of learning. In the Fall of 2013, UC San Diego re-launched the program as the Oncofertility Science Academy. Once again, in the Fall of 2017 the program launched as the Reproductive and Oncofertility Science Academy (ROSA Academy).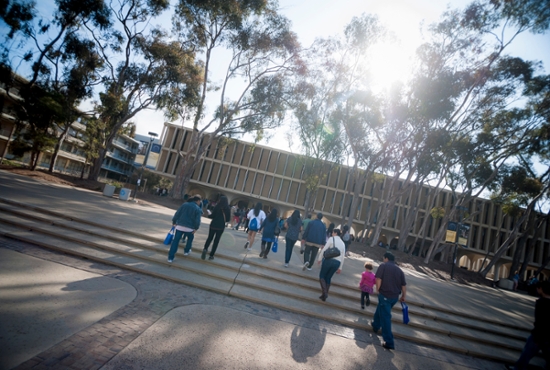 Katie Cobain's Reflection
Read a reflection by Katie Cobain, an Oncofertility Academy alumna from 2009, currently attending Notre Dame, attended the Endocrine Society National Meeting in Chicago, in June 2014.